SEEMANDHRA (PREVIOUSLY "ANDHRA PRADESH"): PLACES TO VISIT
Seemandhra is in the Southeastern coast of India, bordering Karnataka and Tamil Nadu in the South, Telengana on the Northwest and Odisha in the North. The current state is the result of division of the original Andhra Pradesh in June 2014 into Telengana and the current diminutive Seemandhra state. Hyderabad, a hub of IT in India, will continue to be its Capital for both states for 10 years.


Map of Seemandhra and locator map
SEEMANDHRA STATE STATS:
| | |
| --- | --- |
| Total Area: 160,205 Sq. Km (61,855 Sq. Mi) | Rank: 8th |
| POPULATION (2011): 49,386,799 | |
| CAPITAL CITY: Hyderabad | |
| LITERACY RATE: 67.41% | |
| HDI: | |
| OFFICIAL LANGUAGES: Telugu, Urdu | |
| Official Website: www.ap.gov.in | |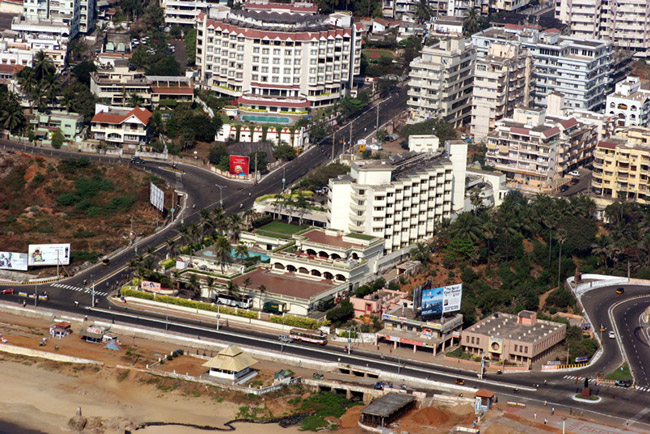 VIZAG CITY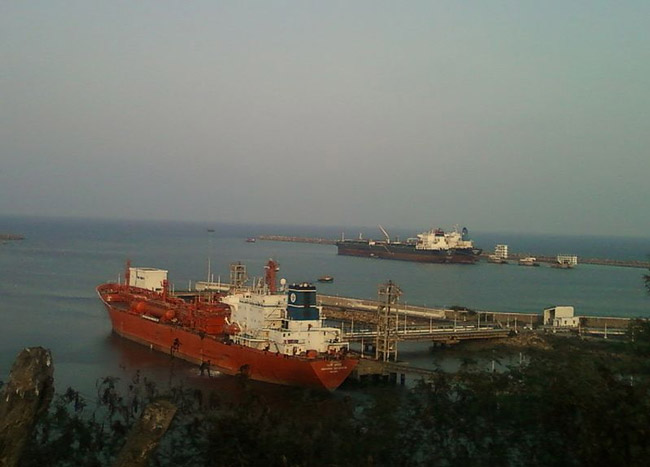 VIZAG HARBOR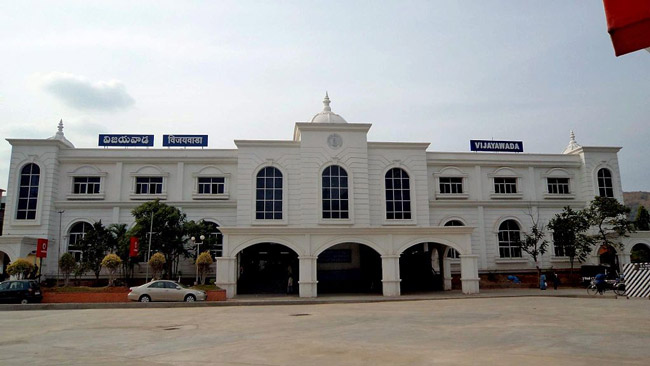 VIJAYAWADA RAILWAY STATION

NEW GODAVARI BRIDGES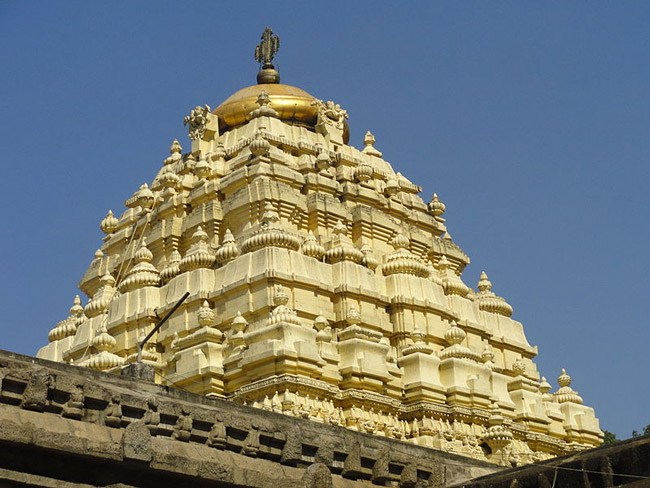 GOPURAM OF NARASIMHASWAMY TEMPLE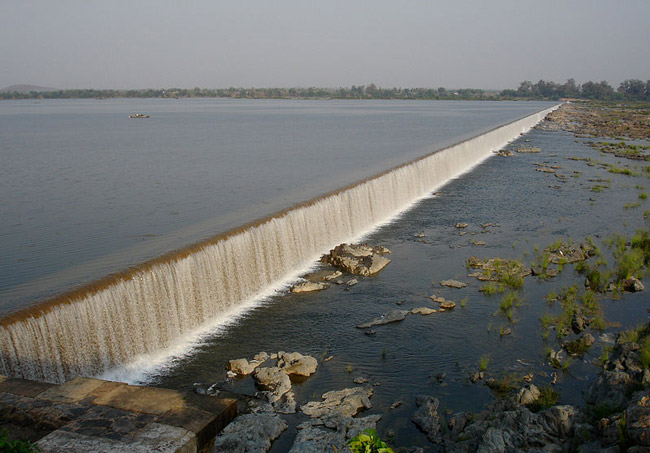 UMMUGUDEM BARGE ON GODAVARI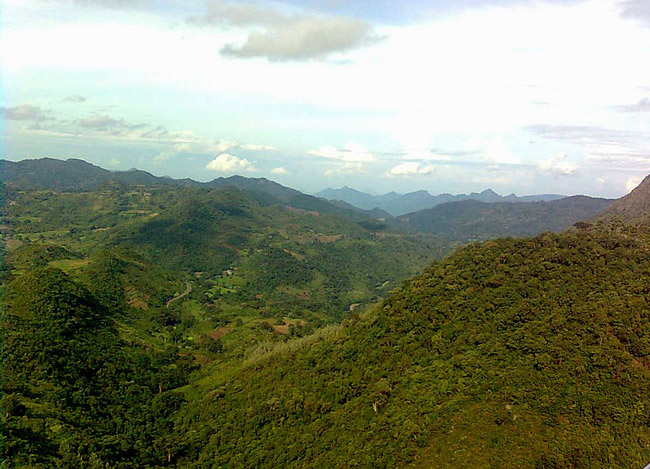 ARAKU VALLEY, VIEW FROM VISAKHA PUTNAM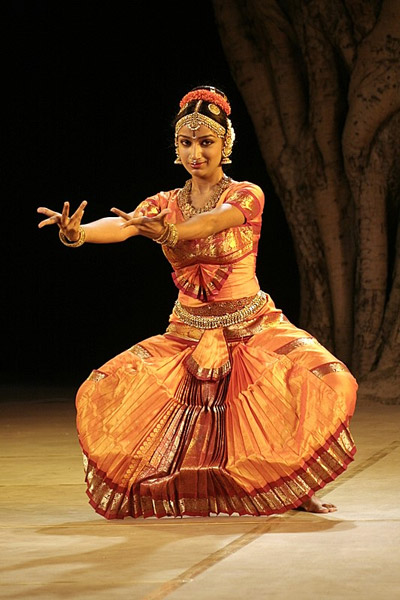 KUCHI PUDI DANCER
SEEMANDHRA (PREVIOUSLY "ANDHRA PRADESH") CUISINE
SIGNATURE DISHES OF ANDHRA PRADESH
The cuisine of Andhra Pradesh is known for their spicy 'edge'. It blends the South Indian cuisine with a heavy influence from their former Muslim rulers. Thus, one of their signature dishes, the Hyderabadi biriyani is typical of that heritage.
MUTTON BIRYANI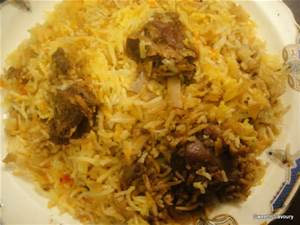 MIRCHI SALN
GONGURA PICKLE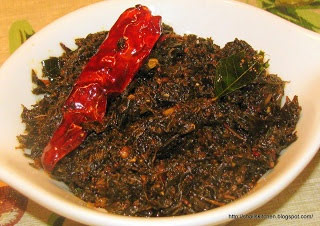 VEGETARIAN ANDHRA TALI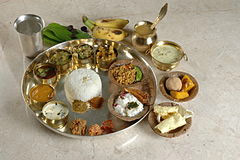 PESARATTU AND GINGER PACHADI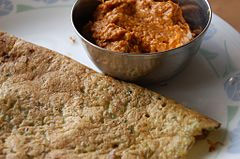 UPINDI UPMA AND CURD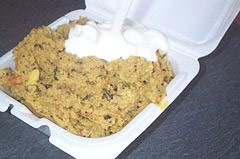 PULIHORA, A TAMARIND-SEASONED RICE PREPARATION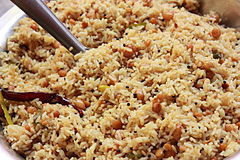 GONGURA MAMSAM, SPICY MUTTON CURRY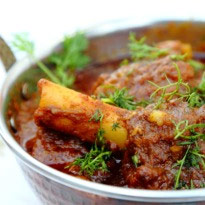 Punugulu
Punugulu is a popular street food from Andhra Pradesh made with idli or dosa batter. Onions, coriander leaves, yogurt, idli mixture mixed together to form a thick batter and deep fried till golden.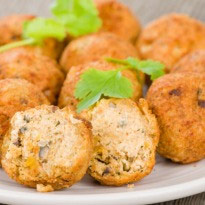 CHETTINAD CHICKEN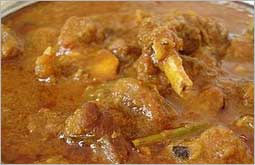 MASALA VADA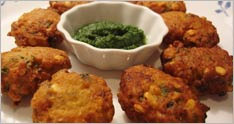 MASALA DOSA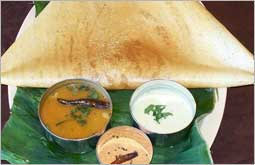 UPPAMA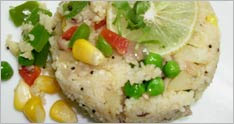 KESARI BHATH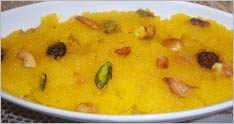 STATE SYMBOLS: (COURTESY WIKIPEDIA)
TOURIST INFORMATION:
Website: www.aptourism.gov.in
Email: aptourismdepartment@gmail.com
Phone: 1-800 42545454
Address: RTC Complex,
Visakhapatnam
Andhra Pradesh