GOA CUISINE
SIGNATURE DISHES OF GOA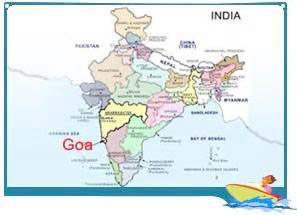 The series of dishes presented below are from www.toshaliresort.com/goa/foods-in-goa-htm, with only minor corrections
BEBINCA

Bebinca is the most delicious and famous sweet of Goa. This famous dessert is a polygonal cake made from egg, coconut milk, sugar and ghee with latest cake designing ideas. In the cake another layer is added after the cooking and roasting the first layer. Therefore, it takes some more time. Needless to say, it is the top food in Goa. During Christmas, it is served hot and cold.
AMBOTTIK SOUR AND SPICY

According to local languages, Ambot means spur and tik means spicy. Thus, this dish is slightly sour and pungent. The delicious gravy is prepared from dried red chilies, peppercorns and tamarind. The fish used is customarily shark or catfish and it tastes great with plain, steamed or poached rice. It is also one of the best foods in Goa.

CRAB XECXECA DELICIOUS CURRY

Goa food is known for sea food that you will enjoy at the sea coast. Crab XecXeca is a curry made from ground coconut, coriander and dry mixed roasted spices that are added to crab meat. The coconut gravy dish is frequently served with rice or bread.
FISH CURRY RICE, THE MOST COMMON GOAN FOOD

Being the essential food of Goans, Fish Curry rice is known as xittcoddi in Konkani. It is yellowish-red in color because of chilies and turmeric. The tasty and peppery dish can be broiled with a variability of fish, while mackerel is one of the favorites. The dish is eaten with steamed white rice and is the traditional Goan meal.
CHICKEN CAFREAL HOT AND SPICY CHICKEN

This Goan Food is spicy chicken cooked with coriander, lime, green chilies, peppercorns, and mint by mixing them. Pan roasted or Oven-roasted are two options to cook it. One of the best foods in Goa, Chicken Cafreal originated from Africa and is usually accompanied by green salad.

SORPOTEL A RICH STEW MADE FROM PORK

Being a rich stew that is made from pork but sometimes liver, heart and kidney are also added. Cooking sorpotel is a lengthy procedure: first the meat is parboiled, finely diced, fried and then cooked in spices and vinegar. Sorpotel usually tastes better on the 2nd and 3rd days, after it is prepared, once it has had time to mature.
MUSHROOM XACUTI FAVORITE OF LOCALS

Mushroom Xacuti is the Goan speciality, extremely hot and spicy. The hot and spicy food is prepared with chicken but tastes good with mushrooms as well.

MACKEREL REACHEADO, ANOTHER HOT AND SPICY GOAN FOOD

Mackerel Reachheado is prepared by slicing a cross section of the fish. It is stuffed with red hot chilly masala called reacheado that is made from red chillies, spices, ginger, garlic and ground with malt vinegar. The fish is them pan fried.
SANNA, A TRADITIONAL GOAN FOOD

Sanna is white, fluffy bread prepared from coconut and finely ground rice flour and mixed with toddy. Later it is inflamed and steamed. Eating with most curries, especially sorpotel or simply a cup of Indian tea would be amazing tasty.

GOAN SAUSAGES PRESENT THE TRADITIONAL GOAN TASTE

Goan sausages are made from pork meat and fat and loosely diced. The twines of sausages are immersed in pickling spices and then sun dried. The sausages are served with Pulao rice or in bread.