Hindu Temple Architecture
Architecture of India from antiquity was heavily influenced by religion. This is parallel to the effect of Christianity in Europe and that of Islam in the Middle East; both created larger and taller structures and then embellished them with sculptures and artifacts. European countries also built large forts, for protecting themselves from invaders. Mausoleums are the other structures that revealed architectural prowess of the Islamic countries. In far-flung countries around the world, palaces for housing their monarchs were other structures that competed for opulence; this was the case in India as well. What is unique in India, however, is the fact that the innumerable Islamic invasions resulted in the destruction of the architectural edifices, as a part of cultural cleansing the Muslim invaders routinely indulged in. It is thus unknown how much of the structures that Indians had built from antiquity, were actually obliterated but the marauding Islamic invaders.
Indian architecture can be divided into temple architecture, mausoleums and tombs and palaces. The temple structures are further divisible into Hindu, Buddhist and Jain temples. Hindu temple architecture can be further divided into North Indian and South Indian, as they have some subtle differences. Peppered across the nation are another group of structures, those of European origin. These are usually functional buildings, such as seat of government or railway stations; nonetheless, they are interesting and, imposing in many cases. We will give below photographs or the structures in the order as outlined above.
Uttar Pradesh
The photographs below showcase the buildings and temples that line the Ganga river in Varanasi, the holiest center of pilgrimage for the Hindus. Varanasi has another distinction; it is the oldest, continuously inhabited town in the world. It is visited by millions of Hindu devotees yearly from all over India and the Hindus from abroad. After the Varanasi pictures, we travel across India to cover other Hindu temples that are of interest from architectural view point.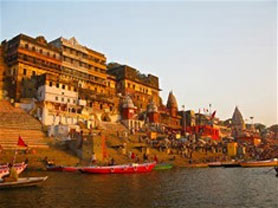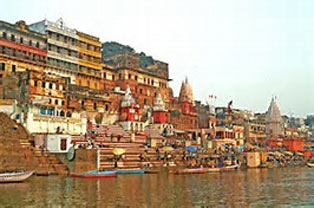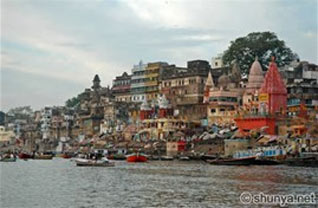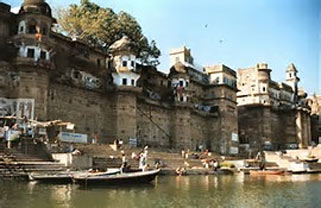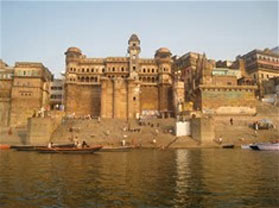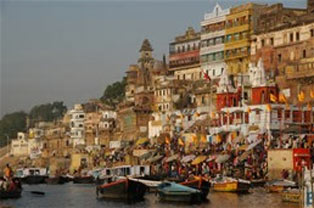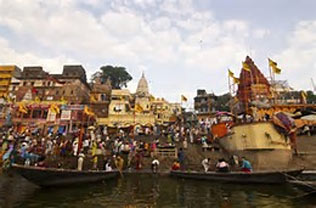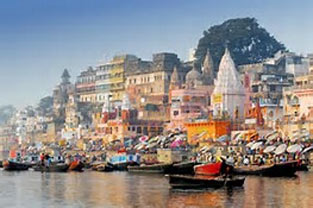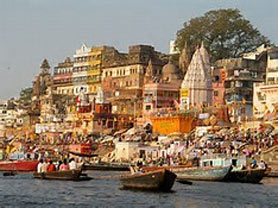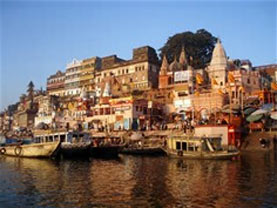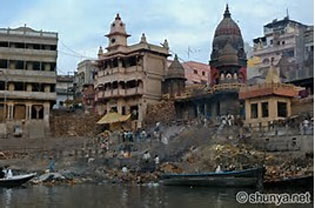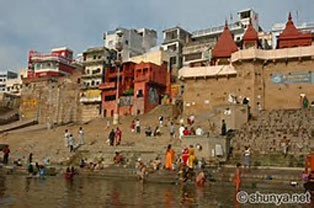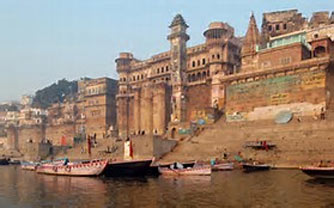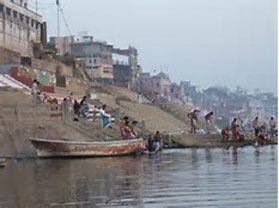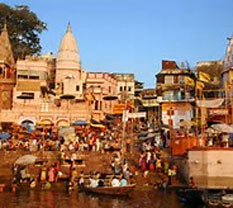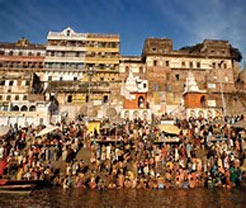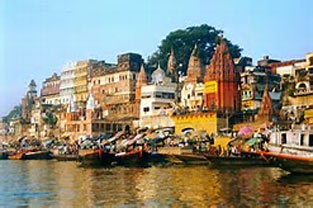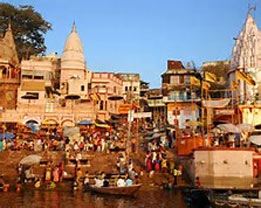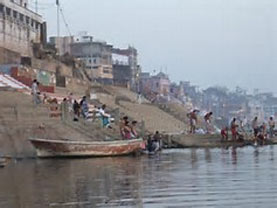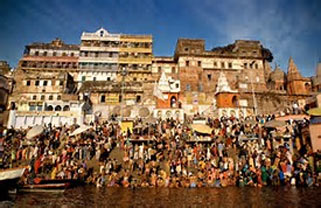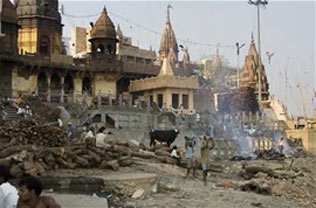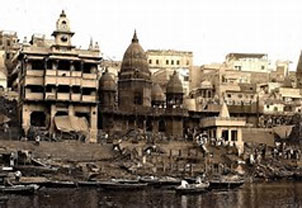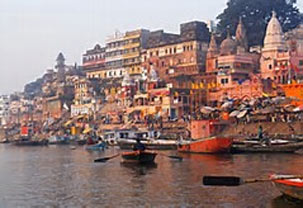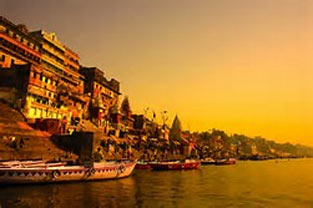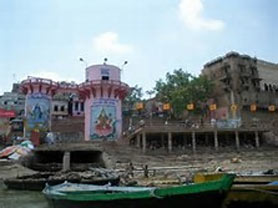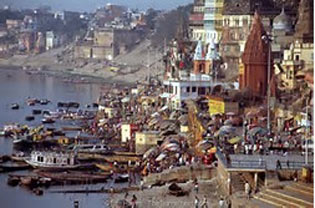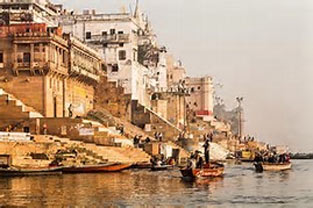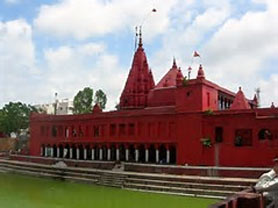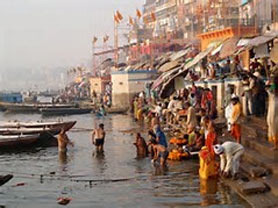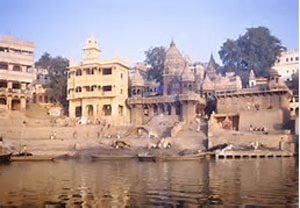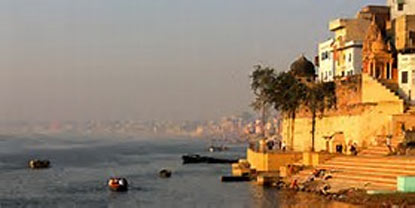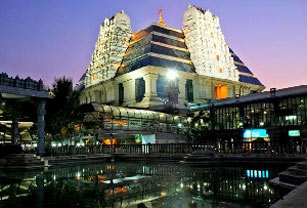 ISKCON TEMPLE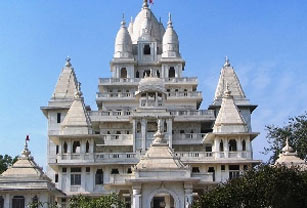 PAGAL BABA TEMPLE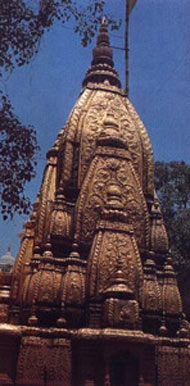 VISHWESWARA TEMPLE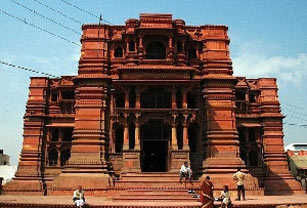 GOVIND DEV TEMPLE
Jammu & Kashmir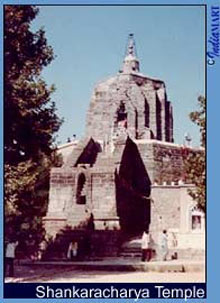 SRINAGAR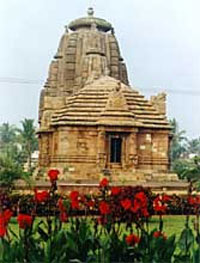 Rajarani Temple
Delhi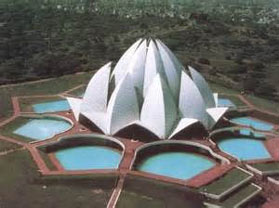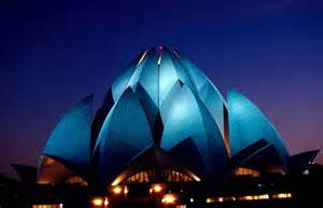 LOTUS TEMPLE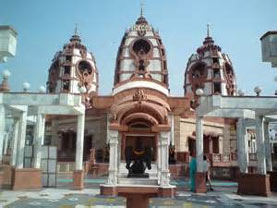 ISKCON TEMPLE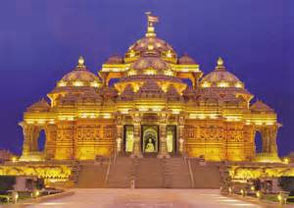 Akshardham
West Bengal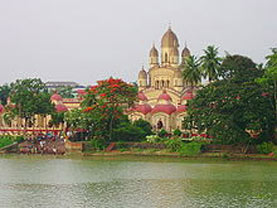 Dakshineswar Kali Temple
Odisha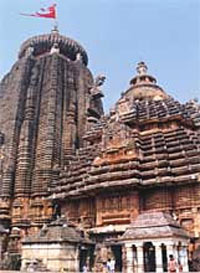 Lingaraj Temple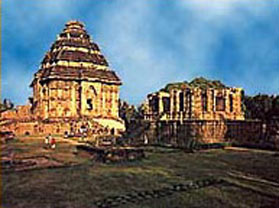 Sun Temple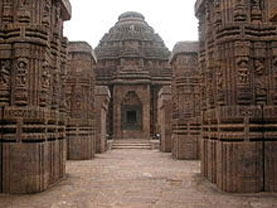 Konark Sun Temple, inside view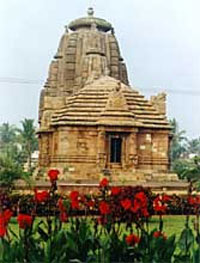 Rajarani Temple
Assam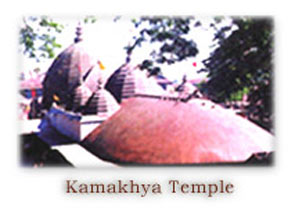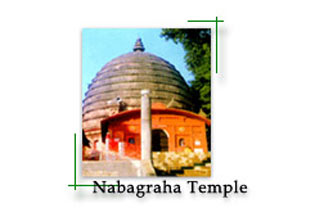 Manipur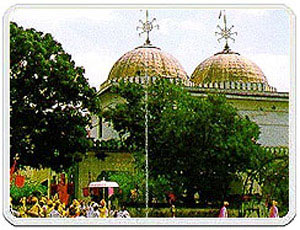 Shree Govindajee Temple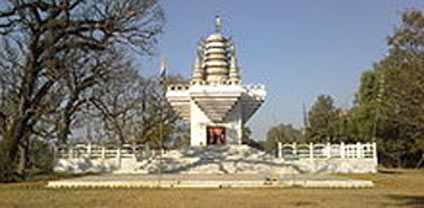 A Sanamahi Temple at Kangla
Jharkhand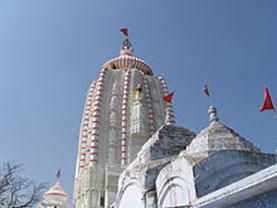 JAGANNATHPUR TEMPLE
Madhyapradesh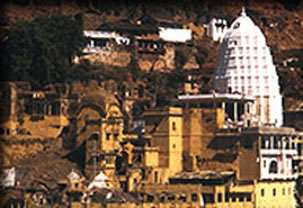 Omkareshwar Temple
Khajuraho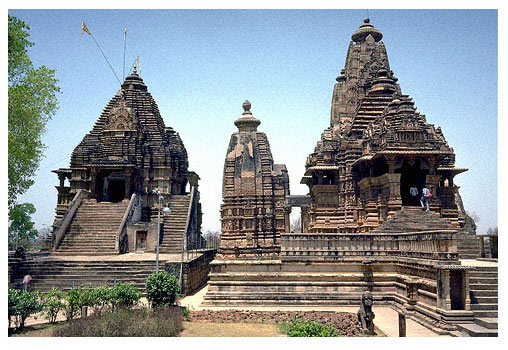 A KHAJURAHO TEMPLE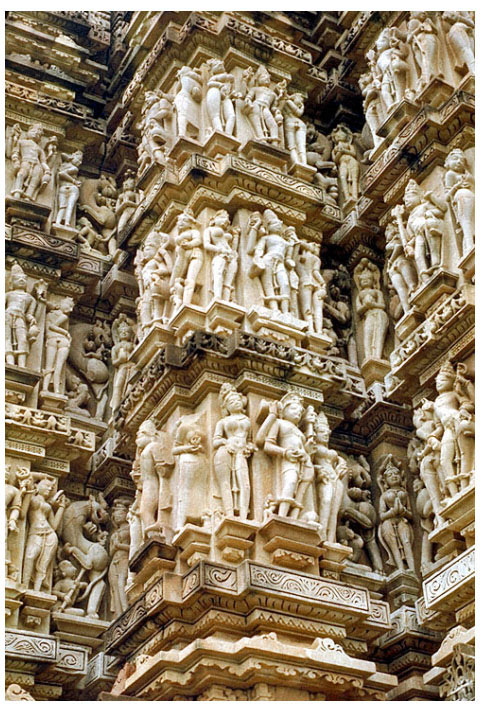 Rajasthan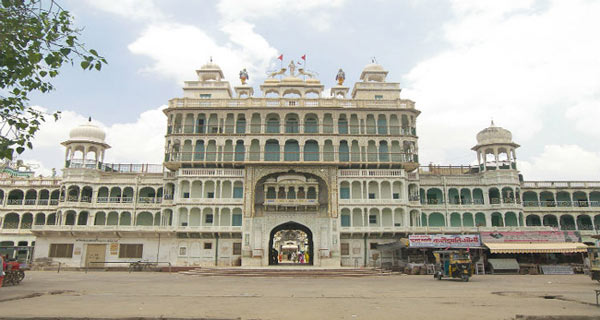 SATI MATA TEMPLE
Gujarat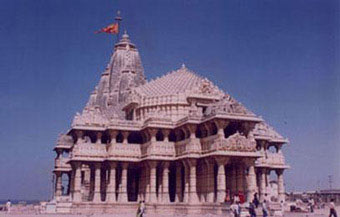 Somnath Temple
Maharashtra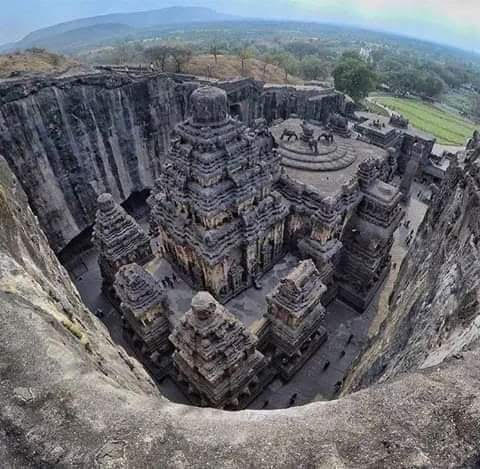 Ellora Cave, showing an aerial view of Kailashnath Temple
(This temple was made by sculpting a hillside of solid granite; the process took over 150 years!)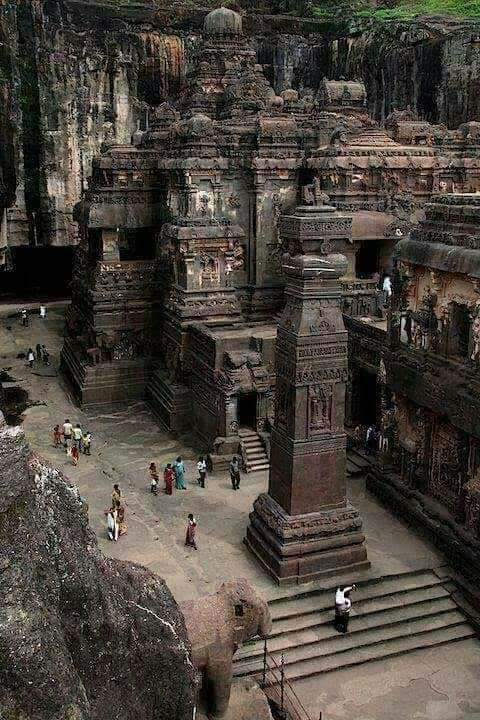 Kailashnath Temple
Karnataka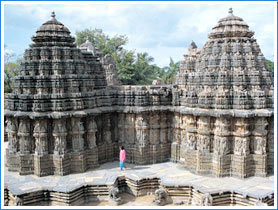 Somnathpur: Hoysala Dynasty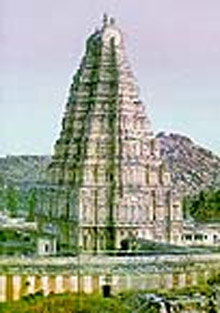 Virupaksha Temple

Kukke Subramanya Temple
Andhra (Seemandhra)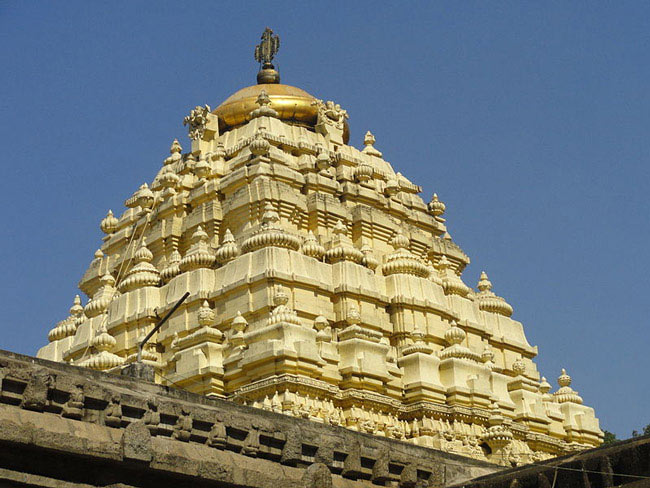 GOPURAM OF NARASIMHASWAMY TEMPLE
Tamil Nadu
Rameshwaram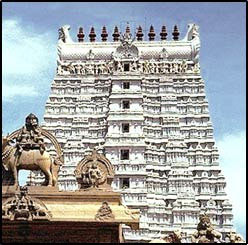 Ramanatha Swamy Temple
Thanjavoor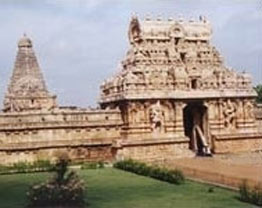 Brihadeswara Temple
Madurai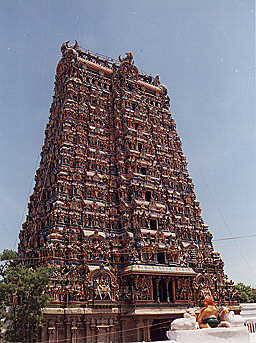 Meenakshi Temple, Tower 1
Thiruvannamalai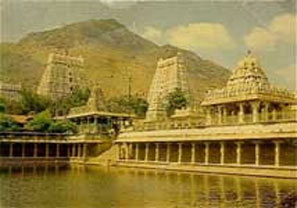 Shiva-Parvati Temple
East: Chidambaram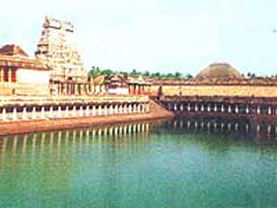 Kali Temple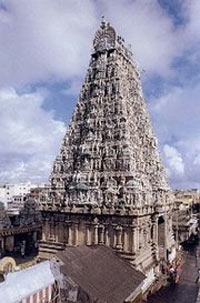 Kapaleeswarar Temple

Mamallapuram: Rock art at Shore Temple
Periyakoyil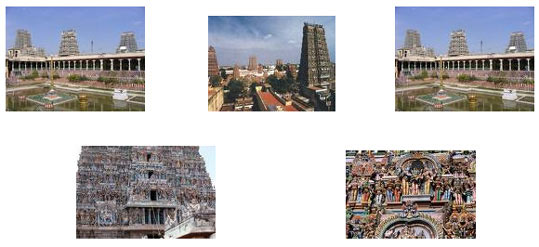 MADURAI MEENAKSHI TEMPLE COMPLEXES: INTERIOR AND EXTERIOR FEATURES