MAHARASHTRA: PLACES TO VISIT
Maharashtra is the state where the world-famous Mumbai (old Bombay), the financial capital of India is situated. It is also famous for the Ajanta,Ellora and Elephanta caves, which are World Heritage Sites, as designated by UNESCO.
| | |
| --- | --- |
| | Maharashtra Locator Map |
MAHARASHTRA STATS:
| | |
| --- | --- |
| TOTAL AREA: 307,713 Sq. Km (118,809 Sq. Mi)) | Rank: 3rd |
| POPULATION (2011): 112,372,972 | Rank: 2nd |
| CAPITAL CITY: Mumbai | |
| LARGEST CITY: Mumbai | |
| LITERACY RATE: 82.9% | Rank: 6th |
| HDI: 0.689 | Rank: 12th |
| OFFICIAL LANGUAGE: Marathi | |
| Official Website: www.maharashtra.gov.in | |
WEST AND NORTH WEST:
MUMBAI:
Mumbai is the capital of the state of Maharashtra; it is situated on the West coast of India.Its population is approximately 20.5 million, and it is thus the most populous city in India. It also has the highest GDP of any city in South, West or Central Asia.The city was known as Bombay until 2009.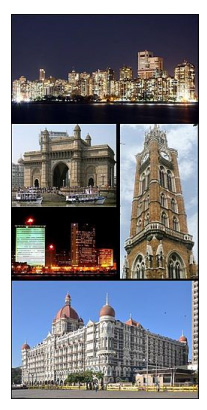 Mumbai is the commercial and entertainment capital of India. Important financial institutions such as The Bombay Stock Exchange, Reserve Bank of India and National Stock Exchange of India are situated in Mumbai.Also, many multinational and major national conglomerates have headquarters in Mumbai.Hindi film and TV industries also have their headquarters in Mumbai and it is collectively called Bollywood (B=Bombay).Bollywood is prolific in the numbers of movies it makes per year (approximately 1000); in fact, this is more than the next three countries put together USA (Hollywood), China and Japan.Mumbai generates 5% of India's GDP, 25% of industrial output, 40% of maritime trade and 70% of capital transactions of Indian economy.Mumbai developed from several islands and is thus a natural harbor.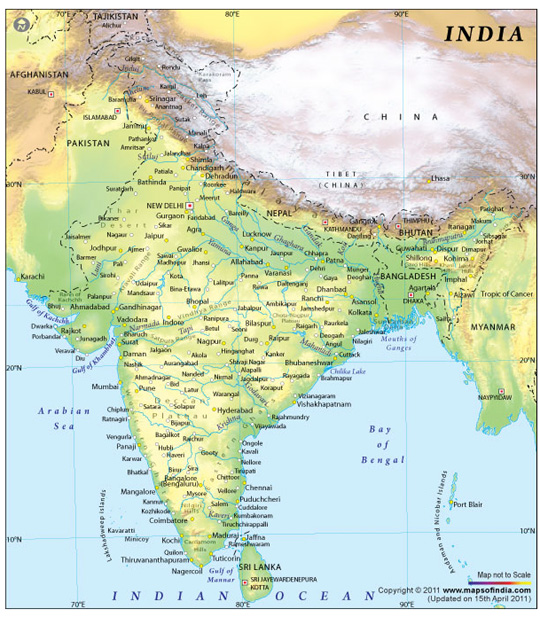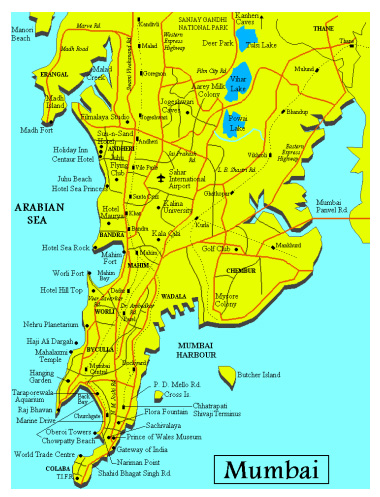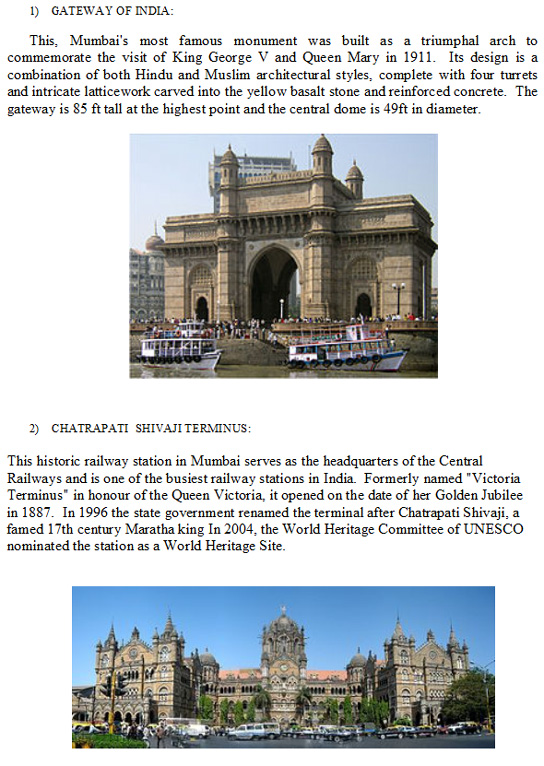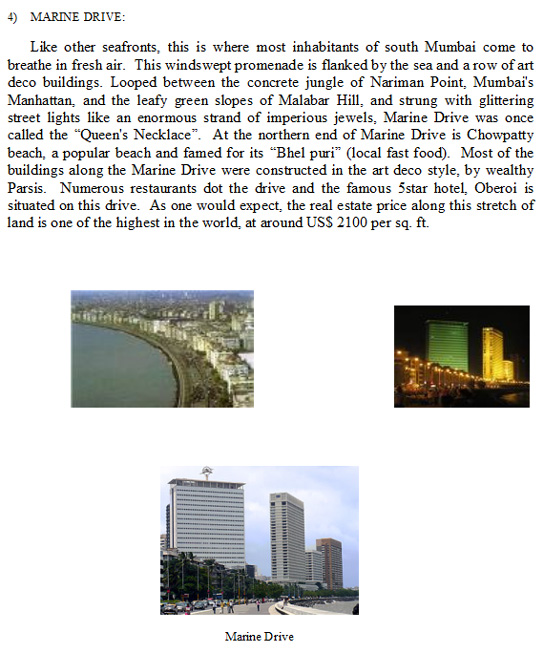 | | |
| --- | --- |
| | Marina Drive |
| | Taj Hotel |
MUMBAI Cont: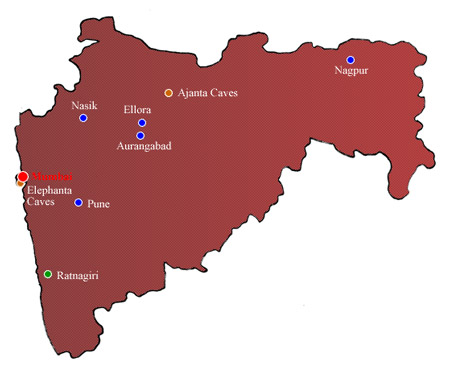 Gateway of India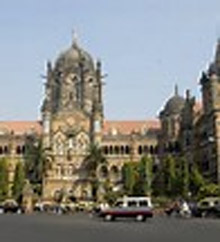 VICTORIA STATION
WEST:


Janjira Fort
AJANTA, ELLORA AND ELEPHANTA CAVES:
| | |
| --- | --- |
| Ajanta Caves Entrance | Ajanta Cave Painting |
| Ajanta Caves Sculptures | Ajanta Caves, Buddha in repose |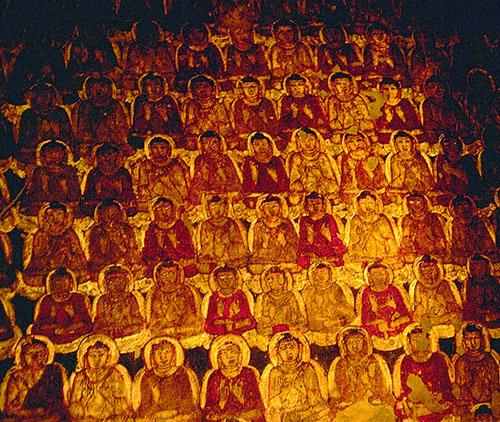 Ajanta Caves Wall Fresco
| | |
| --- | --- |
| Kailashnath Temple, Ellora | Elephanta cave sculpture |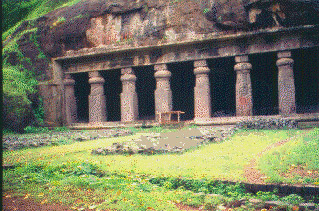 Elephanta Caves Entrance
WEST CENTRAL: PUNE
| | | |
| --- | --- | --- |
| National Defense Academy | Parvati Hill and Temple | Aga Khan Palace |
NORTH EAST: NAGPUR
| | |
| --- | --- |
| | Deeksha Boomi, Nagpur |
STATE SYMBOLS: (COURTESY WIKIPEDIA)
TOURIST INFORMATION:
CONTACTS: email: www.maharashtratourism.gov.in
Phone: 91-22 2202- 4482/4522/4584
Fax: 91-22-2202-4521
Other useful websites: www.MaharashtraWeb.com
http://en.wikipedia.org/wiki/Maharashtra