BIHAR
by Dr. Venugopal Menon
This eastern state is the third most populous state in India and as "Magadha", this area of India had been noteworthy as the seat of learning and culture, even in antiquity. It was the capital of both the Maurya and the Gupta dynasties. It was also the place where the Buddha meditated and became enlightened and thus, it was also the place of birth of the Buddhist religion. This is also the state wherein a place called Vaishali the democratic system of government was first practiced; this predated the Greek experiment by several centuries!
Chhath:
The one festival that is uniquely associated with Bihar, is the festival of Chhath. It is an ancient Vedic festival, historically native to the Indian subcontinent; it is dedicated to Surya, the solar deity, thanking him for the bounties of life. The worship is also made to Chhathi Maiya, the mother goddess. The rituals are vigorous and observed for four days, including holy bathing, fasting, and abstaining from drinking water, standing in water for long periods, and offering prasad to the rising sun. Environmentalists claim the festival to be the most eco-friendly and transcends the caste system that emerged in the post-Vedic period. It has received a special significance as a folk festival.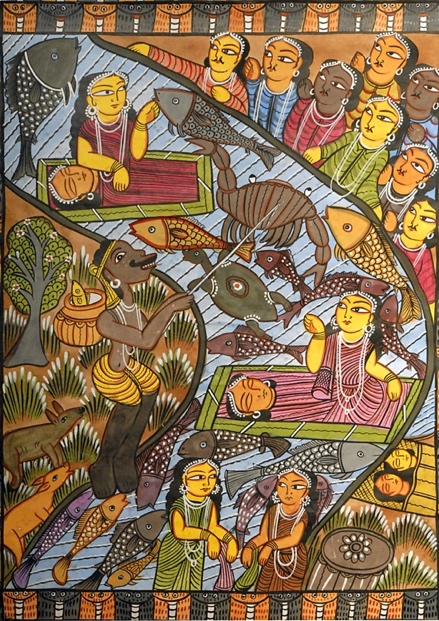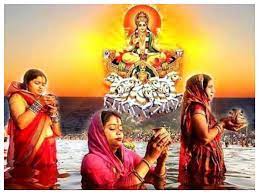 Bihula:
Bihula is a well-known festival of eastern Bihar and is famous in the district of Bhagalpur. This Puja is also known as Bishari Puja. Bihula Festival is observed every year during the month of August. The devotees of Bhagalpur pray to Goddess Mansa for the welfare of their families. The Bihula Festival patronizes the brilliant Manjusha art which stands on par with the other well-known folk arts of Bihar like the Jadopetiya of Santhal Parganas, and the Madhubani paintings of Mithilanchal.