ASSAM
by Dr. Venugopal Menon
This north-eastern state is south of the Himalayas, bordering Bhutan, Tripura, and Bangladesh. It is well known for its tea and silk and wildlife especially the one-horned rhinos and Asian elephants, and its abundant rainfall, feeding the Brahmaputra river.
Bihu:
This is a set of three important Assamese festivals —Rongali or Bohag Bihu observed in April, Kongali or Kati Bihu observed in October, and Bhogali or Magh Bihu observed in January. The Rongali Bihu is the most important of the three, celebrating spring festival, with an impact on agriculture and crops. There is feasting, music, and dancing. Some hang brass, silver, and copper pots on poles in front of their house, children wearing flower garlands and greeting passers-by. The origin of Bihu can be traced to a mix of cultures of Austro-Asiatic, Tibeto-Burman, and Indo-Aryans.
Ambubachi Mela:
An annual Hindu Mela is celebrated at the Kamakhya temple during the monsoon season when the sun transits to the zodiac of Mithuna and Brahmaputra is in spate. It is associated with the Tantric Shakti cult prevalent in eastern parts of India. Temple remains closed for three days since it is believed that the deity is having her menstruation, after which she is bathed and rituals are performed. Hundreds of thousands of pilgrims, even foreigners come from many areas to receive the blessings.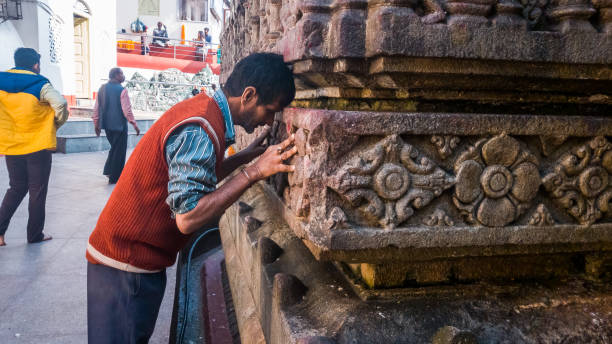 Baishagu:
(April)
The Baishagu Festival is celebrated with great excitement in the state of Assam; it is popular for its multitude of colors and high spirits. Baishagu is usually celebrated by the tribe of Boro Kacharis and is the most awaited festival of the Boros. Several programs are scheduled, with the worship of the cow, the young people bowing down to their parents and elders, Lord Shiva being worshipped with chicken and rice beer, and people joining in the Baishagu dance. It is the celebration of the arrival of spring in April.